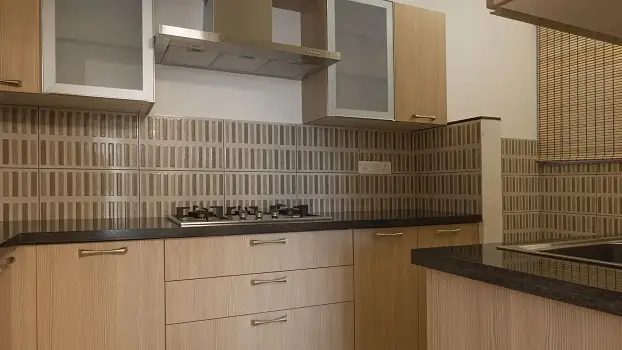 Project Name
Prestige Park Grove
Project Stage
Pre Launch
SBA
3700 Sq. Feet
Builder
Prestige Group
Unit Type
3 BHK Villa Floor Plan
Budget
On Request
Possesion Date
NA
Prestige Group, the leading developer in South India delivering remarkable properties in multiple segments for decades, has announced another majestic gated community luxurious enclave, Prestige Park Grove, in Whitefield East Bangalore. Sprawling across a 78-acre area, there will be a mix of plush apartments and villas. With a choice of 1, 2, and 3 bedroom sets in posh 3600 apartments and 3 and 4 bedroom sets in the 80 deluxe villas, these abodes will have options in layouts, sizes, and prices topped with architecture, specs, and interiors in idyllic designs, and these residences will provide a pure ecstasy to the dwellers. The choicest and most extensive amenities, facilities, conveniences, and creatively crafted premises will holistically spoil residents of all ages. The starting price of the exquisite residences in Prestige Park Grove is expected to be around INR 75 lakhs. It is a prelaunch property, and the facts and figures are awaited from the realtor.
Each dwelling here will be built with a team of renowned architects and designers from across the country, topped with avant-garde technology and superior quality products in the entire building and delivery process – Prestige Park Grove villas and Prestige Park Grove apartments will testify these once the project is completed. The stellar residences will comprise 1, 2, and 3 bedroom sets of 3600 apartments and 3 and 4 bedroom sets of 80 villas with smart options in prices, layouts, and sizes ranging from 650 to 3700 sq. ft. with abundant natural light, ventilation, lavish use of spaces and the dwellings, Vaastu compliant homes and neatly spaced towers and homes assuring privacy and unhindered views of the property outside. The residing provisions are widely ranged and customised to suit a good mix of the socio-economic populace.
Bangalore, the progressive and flourishing megacity with IT and real estate being the core, has planned and modern infrastructure, great work and education prospects, cosmopolitan and pleasant vibe, lot of livelihood and lifestyle avenues, amongst the many other advantages. The city and its suburbs offer seamless benefits to the dwellers, which attract people from across the country. Prestige Park Grove Bangalore has the ideal city location, and people dwelling here can reap the benefits of residing in an advanced metropolis. It has been strategically developed in a city where the property will sell out fast once the bookings open.
The property is located in one of the prime suburbs and IT hubs of the city – Whitefield, East Bangalore. Whitefield is a state-of-the-art area where physical and social infrastructure is well developed with excellent road services, residences, employment zones, education, shopping, entertainment, dining, hospitality, grooming, healthcare, banking, and sundry, and people here can dwell lavishly and with comfort. Prestige Park Grove Whitefield has one of the best locations the builder has carefully chosen for this property. Prestige Park Grove address is on Chikkanahalli Road, Whitefield, East Bangalore, near Hope Farm junction and is adjacent to adjacent to Kadugodi and Seegehalli, Shivaji Nagar, Basavanna Nagar, Marathahalli, and Sarjapur Road. The proximity to some of the reputed and largest IT parks and business hubs of the city makes this property one of the hot-selling projects of the city. Prestige Park Grove location is a major attraction, especially for the professionals who work in Whitefield and intend to reside close to their workplaces. It also is a prominent location, and people from all walks of life favour it.
The Prestige Park Grove price of every residence will be carefully calculated, keeping well-versed with the price of similar properties in the locality. The price range is estimated to start from INR 75 lakhs and go up to INR 5 crores. The builder is also expected to announce soon the Prestige Park Grove prelaunch price, where the prices are much lower than the post-launch price. Here, potential buyers can explore the property and book a home in advance at a reasonable price. The builder will also share various offers, rebates, and flexible payment plans to make the buying process for discerning investors smooth and easy on the pocket. All the details will be available once the builder shares them.
Prestige Park Grove amenities are also expected to be world-class and extensive. Well-designed landscaped property premises with massive open areas will be impeccably crafted with verdant terrains and quads, green spaces like parks and gardens, and wide internal roads and trails for pedestrians throughout the premises will be there. Entertainment, fitness and leisure amenities, various facilities, and conveniences that will be planned for all ages will be a holistic retreat for each resident. The best amenities available will likely include Swimming Pool, Kids Play Area, Tennis Court, Yoga Studio, Meditation Hall, Jogging Path, AV Room, Spa, and Open Gym.
The builder will apply for Prestige Park Grove RERA (Real Estate Regulatory Authority) in June 2023, where the official formalities and documentation will be completed, and the property will be registered. Post RERA, the launch date of Prestige Park Grove is July 2023, and the completion date will be 5 years after launch. The details about the property will also be shared by the realtor. Prestige is known to complete its projects within the promised time frame and is the fastest to issue occupancy certificates.
Prestige Park Grove floor plan is very strategically planned, the apartments are to have 1, 2, and 3 bedroom sets, and the villas will have 3 and 4 bedroom sets with varied dimensions and layouts, which will be extremely contemporary and spacious. Every home of any dimension will essentially have an entrance, a foyer, a living and dining space, bedroom, bathroom, kitchen, utility, and balcony, and these will be designed as per the layouts and sizes of each home. Prestige is known to offer the best and trending floor plan, and the same is expected with Prestige Park Grove.
Prestige Park Grove master plan is yet to be shared by the builder. However, Prestige is known to design plans explicitly where every key entity inside and outside the property premises is marked. In the diagrammatic representation of the project, the whole layout, design, dimensions, and pattern of the property and how each entity is placed within its premises, like buildings, open spaces, landscapes, greenery, water bodies, recreational amenities, facilities, pathways, entry, exits, etc. The master plan will also highlight the vital landmarks like roads, metro, natural attractions, etc., outside the property premises.
Prestige Park Grove is a very promising project and is expected to sell out fast! The potential investors need to keep a tab on the project, explore and book a home here without missing out on a steal deal!